Fenix NTM: Nanotechnology at your table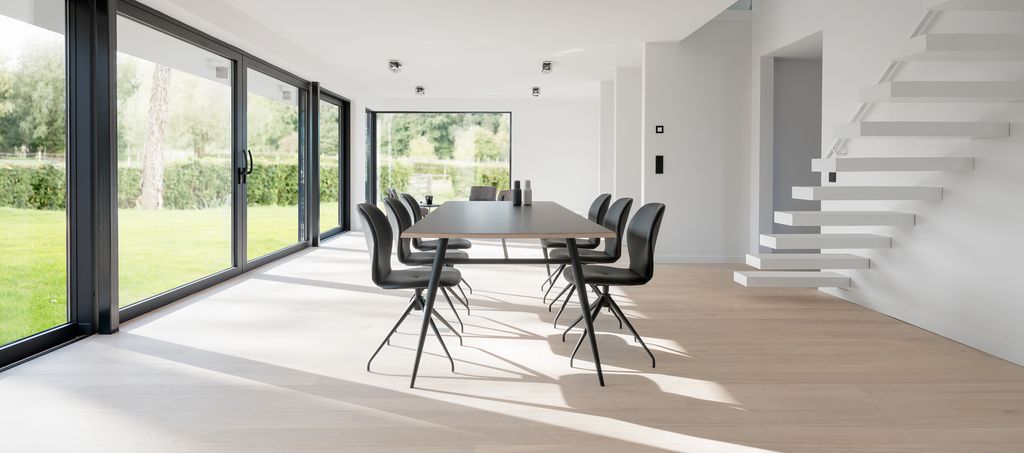 Elegant, pleasant to touch, ultra matte, hygienic, waterproof, scratch resistant… the Fenix NTM combines such qualities!
Spotlight on this hyper innovative material that has all the winning assets to appeal to professionals and private individuals alike.
Did you say Fenix?
Fenix NTM is an ultra innovative cover created by Arpa Industriale, an Italian company that makes high quality laminated panels for interior decoration.
Its surface is obtained by using nanotechnology on new generation acrylic resins. This process confers unique properties in addition to a very beautiful appearance.
A truly unique material
What makes Fenix NTM interesting, in addition to its aesthetic qualities and silky touch, are its unique properties:
• It does not keep fingerprints, so you can opt for a deep black colour without any problem.
• It is abrasion- and scratch-resistant. Any micro-scratches noted can nonetheless be removed by covering the surface with a damp cloth and then running a hot iron over them.
• Its anti-bacterial properties make it a cover of choice for restaurants and for use in kitchens or dining rooms.
• It is easy to maintain and is resistant to household solvents and cleansers.
• It is a durable material made to resist a long time. Furthermore, it is not composed of hazardous products. At the end of its lifecycle, it can be recycled as a fuel.
Fenix NTM cover at Mobitec
The Fenix NTM cover is available as an option on our Oxford, London and Moods tables, in various colours from deep black to immaculate white. Give your imagination free reign!