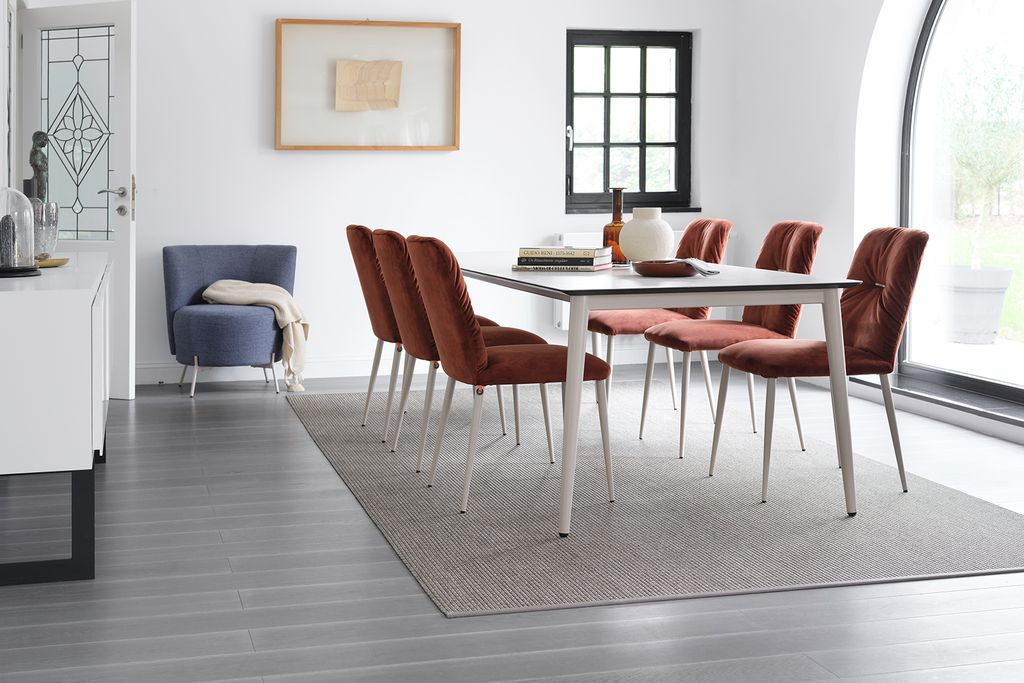 Sit in the Aura chair and let your mind roam free.
An inspiring interior, a source of calm and serenity, which lets your dreams and thoughts roam free. If that is your vision, our family of Aura chairs is the one for you.
Its very simple lines and its functional nature make room for the most essential of all features: your comfort. Its cotton wool-padded backrest invites you to relax. Its wood or metal conical legs give it a discreet touch of elegance.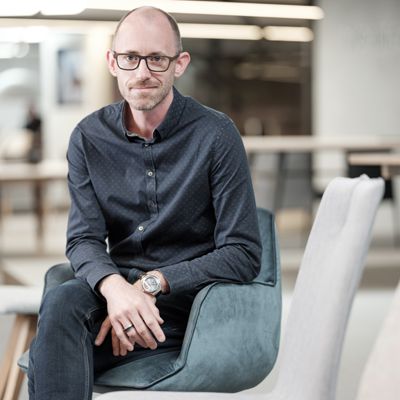 The designer
Pierre Wegnez
The Aura chairs have conical legs that are perfectly in line with current trends. It sets itself apart from Mobitec's previous collections in that the legs are no longer part of the rising structure of the chair and are separate from the backrest.