Customize your chairs and tables
Your chair and you: two peas in a pod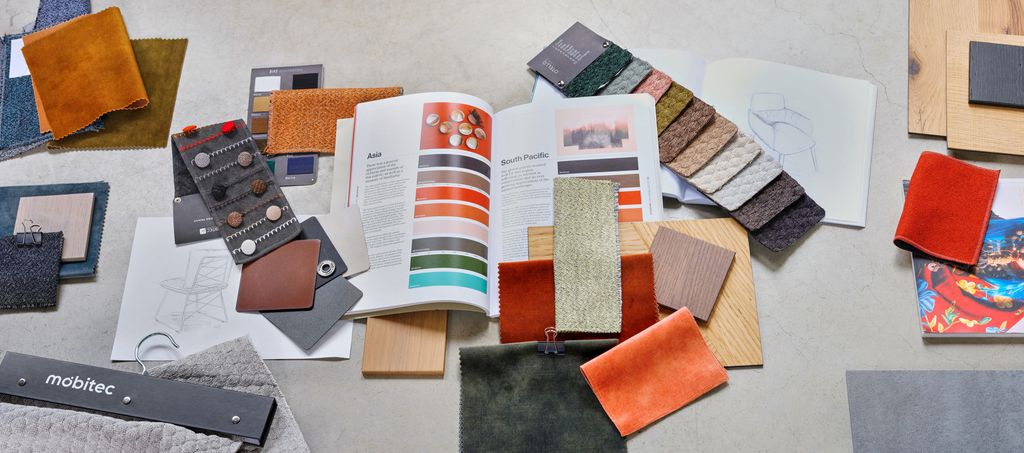 An interactive tool for building your chair in just a few clicks.
Our customizer takes you through each step in customizing your chair. Choose from among the available options for each part and see the result in 3D.
You select the options: you will only see the types of coverings available for the selected upholstery.
Discover all the customization options on this page.
Cover
Fixed, loose or loose fixed?
What type of cover will you choose? A fixed cover fits perfectly but cannot be removed.
The loose and loose fixed cover can be removed: the former is looser and offers a more 'nonchalant' look, while the latter is slightly tighter-fitting.
Upholstery
Fabric, leather or faux leather?
Let your creativity run wild! Your choices determine the look of your chair. The upholstery will influence the price tag.
Thanks to its extensive colour palette, fabric offers a wealth of possibilities. Or maybe you will fall in love with the comfort and character of leather? Faux leather is a more budget-friendly alternative.
Feet
Wood or metal?
Some collections let you choose between wooden or metal feet.
As a modern touch, you can match the colour of the metal feet with the chair's covering, or play with contrasting colours.
Will you opt for wood? In that case, you can opt for the sturdiness of beech, the trendy and warm character of oak or the noble side of walnut. Our wood comes from European forest that are sustainably managed (FSC label).
Gliders
Adapted to your floor
Select the appropriate glider for your floor. If you have tiles, natural stone or another type of hard floor, opt for plastic gliders.
Carpet? In that case, metal is the ideal choice.
Parquet? Felt prevents scratches. Our gliders are available in white or dark brown, depending on the colour of your chair's legs. Very discreet.