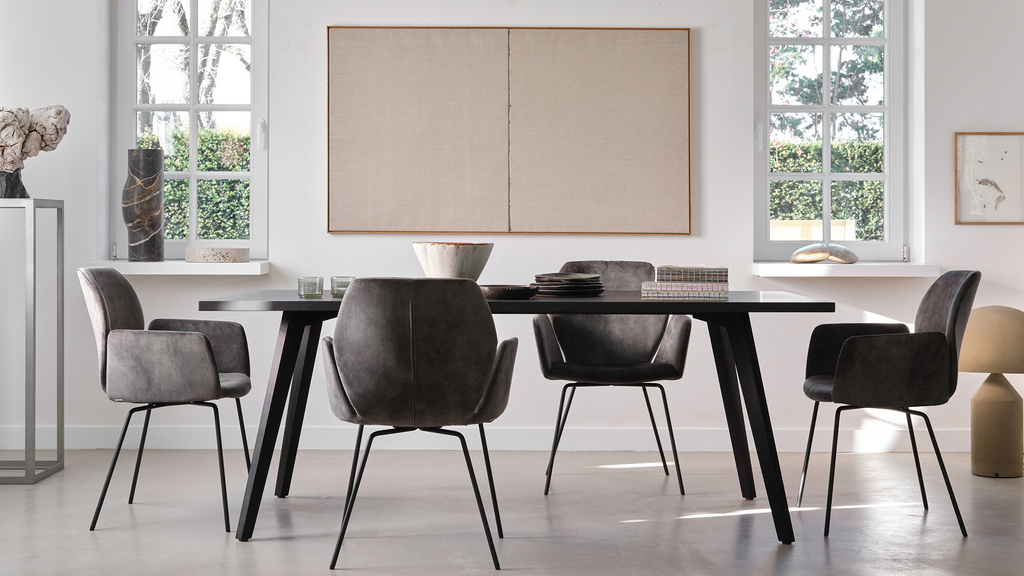 Customisable design tables and chairs for all atmospheres.
Moods by Mobitec comprises 3 generations of tables and chairs to be matched according to your mood and style: Moods, Moods'16 and Moods'18. The concept? Offering you the maximum number of customisation options possible.
Play with the different options to create your piece of furniture: wood or metal feet, chair with or without armrests, single tone or two-tone, fixed or rotating, fabric or (imitation) leather, and more. Hundreds of thousands of combinations are at your fingertips.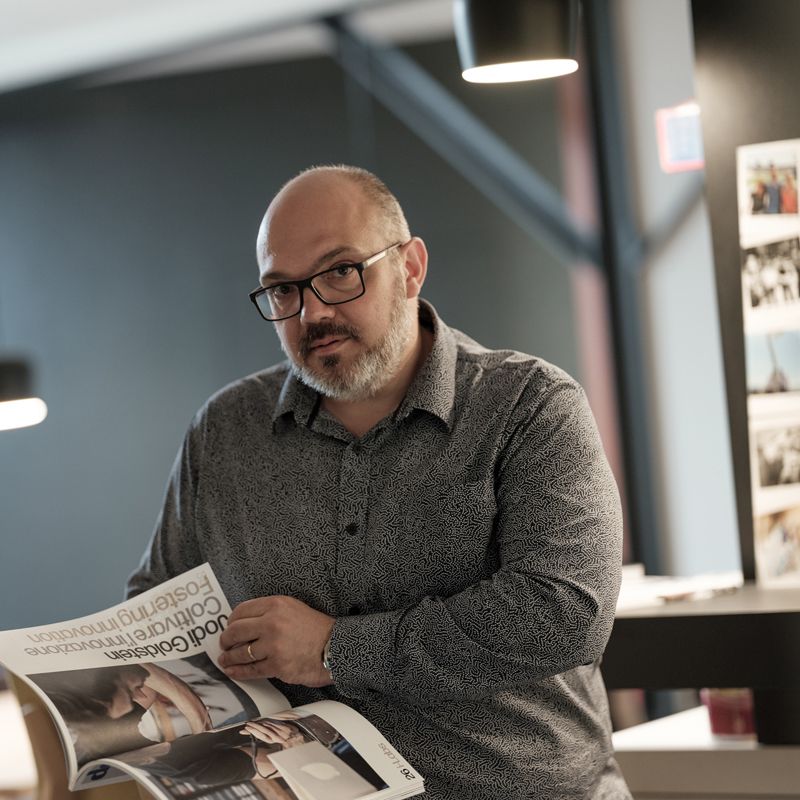 The designer
Vincent Dejonghe, Pierre Wegnez, Pierre-Yves Dorsimont
With each new edition of the Moods collection, we have sought to outdo ourselves by offering ever more customisable and exclusive chairs and tables. According to my calculations, the Moods'16 collection offered no less than 300,000 different combinations at launch. Opting for a Moods chair means opting for a truly customised and unique piece of furniture.