TRIBU tables: eat, work, meet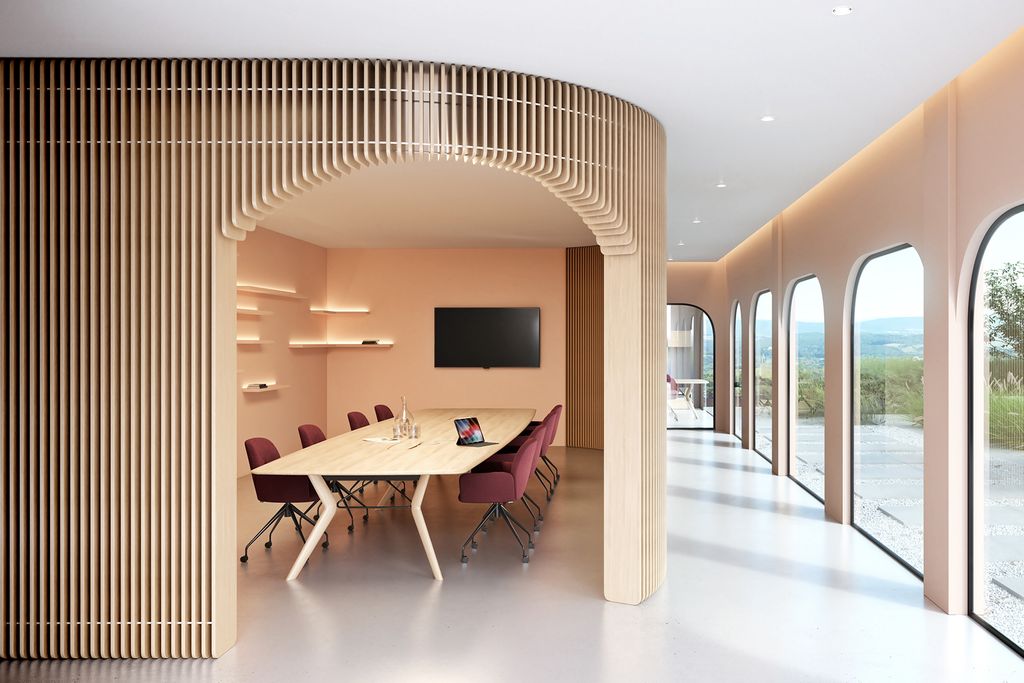 With Tribu, Mobitec offers you a new family of tables defined by one word: versatility!
Dining room table? Restaurant table? Desk? Conference table? Each and every one at the same time! Tribu is not one to be pigeonholed. Our new family of tables sets itself apart by its ability to adapt to almost any space.
The base
A Tribu table is…
a round, square or rectangular shape
a solid oak tabletop or and MDF tabletop with a FENIX NTM© veneer
a steel wire structure fitted around elegant wooden legs
All of this is available in a compact format or in large or very large sizes for conference tables.
Tribu at work
No detail has been overlooked to make the Tribu table a comfortable, practical and elegant desk.
"A cable duct allows the computer, telephone, etc. to be connected in a neat and discreet way," explained Dominique Amodei, head of the Design team.
In terms of comfort, the edge of the solid wood top has a rounded "soft touch" finish. This allows the forearms to be rested on the edges of the desk without any discomfort caused by a too steep angle.
Last but not least, individual desks can be equipped with a so-called "modesty panel". "This is a simple piece of wood that hides the top of the legs and allows you to sit comfortably, even if you are wearing a skirt," explained Dominique Amodei.
Conference tables
The conference tables are designed differently, as they do not have permanent connections. "We wanted to offer the maximum amount of flexibility: you have to be able to connect easily to the projection screen, to charge your phone… from any place around the table," explained Dominique Amodei.
Another strength of Tribu is its size. "Rectangular conference tables are made up of assembled panels. This means that there are no limits on the tables' potential length!" explained the designer.
Bring your tribe together
Designed primarily for work spaces, Tribu is also a great option for a dining room table or for furnishing a restaurant. For example, you can combine it with Cosy seats, whose tubular steel structure is reminiscent of the metal structure of your table.
Don't hesitate to play with the colour of the tabletop and the metal components to give it the personality you want!