TAILOR: patterned fabrics are coming to Mobitec!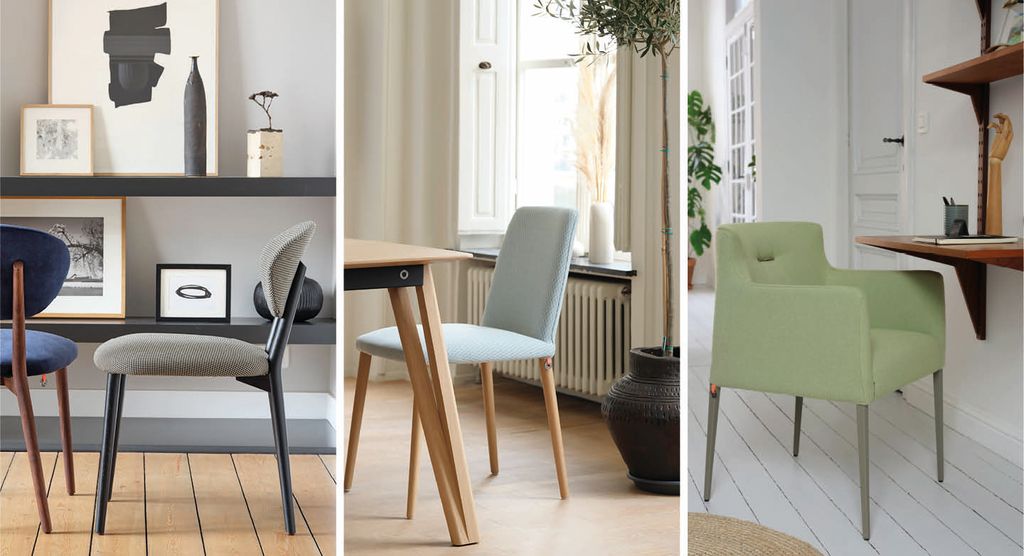 You've been patiently waiting for them, and here they finally are! Mobitec presents its first exclusive collection of patterned fabrics. Now it's your turn to mix & match!
For some time now, prints and patterns have been making a comeback in the world of interior design: wallpapers with exotic patterns, floral linens, carpets and tiles with geometric patterns, and more. And seats are no exception to the trend! Hence the request from several of our customers to add jacquard fabrics to our catalogues.
We heard them! And because we don't do things by halves, we decided to include not just one or two patterns, but a whole collection of exclusive fabrics!
From Karl to Vera
In practice, the Tailor collection consists of 8 patterns and one plain weave, i.e. 9 variations. Each one is named after a famous designer: from Karl (Lagerfeld) to Vera (Wang) to Yves (Saint-Laurent).
Each design is available in a variety of different colour. In all, there are more than 60 possibilities!
Mix & Match
The Vera variation is a bit of a departure, as it is a plain weave. "It allows customers to combine patterned and plain fabrics in a two-colour chair, for example," explained Jacques Münch, Purchase Manager at Mobitec.
However, there is nothing to stop you from combining two different patterns together or the same pattern in different colours.
In practice
On the technical side of things, the Tailor fabrics are made of 100% polyester but their appearance resembles that of wool. They are lightfast and resistant to peeling. The removable covers are machine washable.
Finally, you won't find identical fabrics on the market as this is an exclusive Mobitec selection!
Top tip: if you want to match the cushions to your chairs, you can always buy these fabrics by the metre should you so wish.