Contract fabrics: even more choice!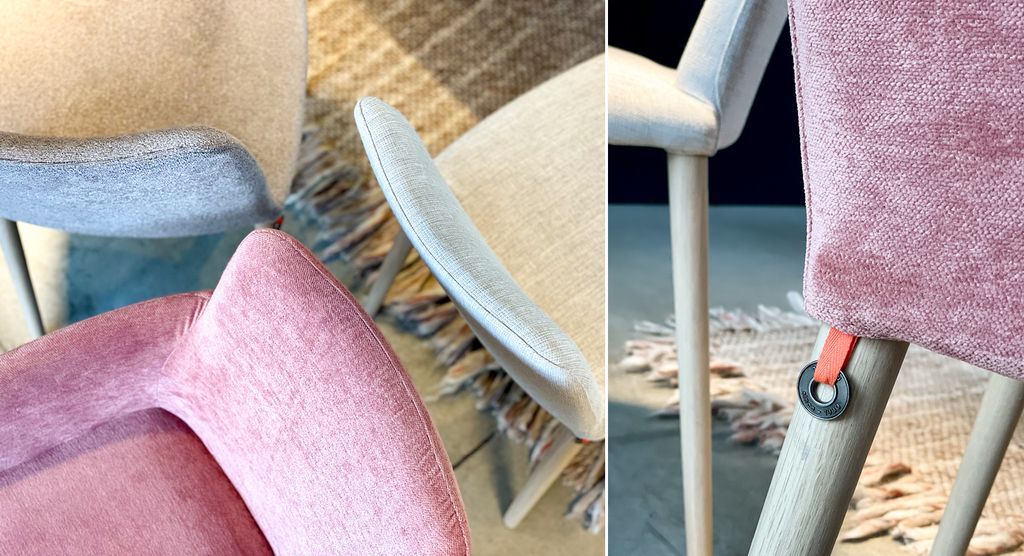 In addition to the Tailor collection, Mobitec has this year launched two new fabric collections specifically for professionals: Trevira CS and Aquaclean. Let's take a closer look.
In 2020, Mobitec revised the way it introduces new covering offerings to its customers. "Rather than adding individually selected new fabrics to our general catalogue, as we used to do, we now work with collections, each of which is compiled in a book," explains Jacques Münch, Purchase Manager at Mobitec.
"Each collection is made up of coverings selected from a single manufacturer that share the same technical and aesthetic properties. This makes everything much easier to understand for customers: they first select the collection according to the desired properties and then can choose from all the variations on offer".
We recently talked about the Tailor collection and its printed fabrics. Now we would like to introduce you to our other two collections: Trevira CS and Aquaclean.
Trevira CS: a safe bet
When it comes to choice, working from a catalogue is far from restrictive. The Trevira CS book, for example, contains over 50 references. It consists of five different patterns (named Gaffaro, Greci, Olio, Paglia and Rialto in reference to Italian bridges), each in different colour schemes.
"Trevira CS is a name that is already well known to public sector professionals," says Jacques Münch. The main advantage of these fabrics? They delay the spread of fire and meet the strictest international fire safety standards. However, unlike other fire-retardant fabrics, they are not treated with fire retardants: it is the fibres and filaments of the fabric themselves that retard fire, and those fibres are Oeko-Tex Standard 100 certified.
In short, Trevira CS is particularly suitable for furnishing hotels and allows customers a broad choice, while meeting strict standards.
Aquaclean: optimal ease of maintenance
The Aquaclean fabrics are also fire retardant, but they have more than one trick up their sleeve: they are also stain-resistant… with water.
"The Aquaclean technology makes the fabric waterproof and prevents dirt from penetrating it. This protection is integrated into the fibre. It is invisible to the naked eye and cannot be felt," explains Jacques Münch.
To clean a stain, simply pour a little water on the fabric and then blot with a clean cloth. After a few seconds, gently rub the material using circular movements and the magic happens: the stain disappears. And this works for all types of stains, including red wine and coffee!
In terms of customisation, Mobitec has again ensured that it offers the most possible choice, with around fifty references available.
Discover our contract fabrics
Download the catalogues from our Download Centre or contact us to receive our books.