Nosag springs in the spotlight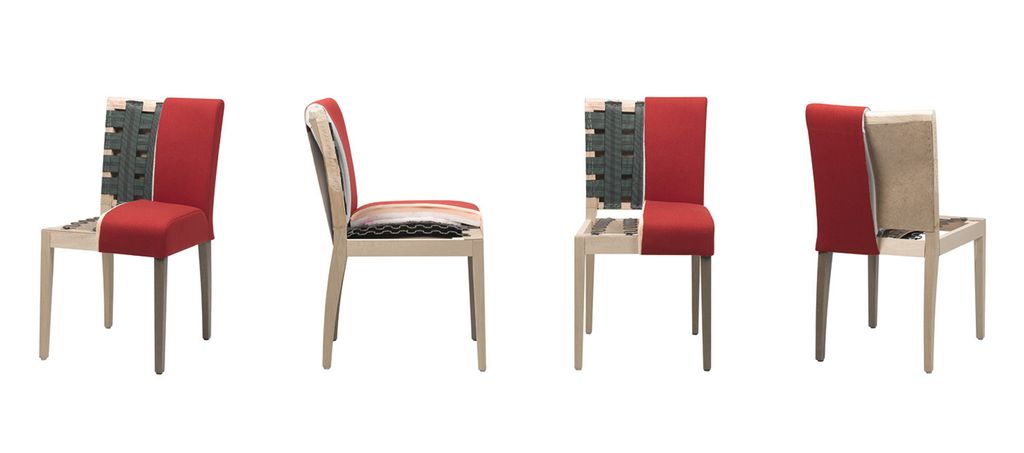 Some of our chairs are fitted with NOSAG springs for maximum seating comfort. We take a closer look at this invisible component offering very noticeable benefits!
In order to see what the NOSAG springs look like, you would have to "undress" one of our Enora or Kali chairs, for instance: under the cover and the foam, you would find thick and sinuous S-shaped metal wires. They may not seem like much at first glance, but the chair would not be the same without these metal wires.
A few technical details
The NOSAG springs, sometimes also called zigzag springs, are regularly used in the manufacture of chairs, armchairs and sofas. Their structure provides the seat with additional elasticity. Their strength and resistance also guarantee optimum support for many years, without sagging. Unlike other systems such as rubber straps, for instance.
Specifically, the NOSAG springs are manually attached using clips stapled at regular intervals along the wooden crossbars that make up the seat's structure.
Guaranteed comfort
At Mobitec, we use the NOSAG springs on models of chairs and armchairs that place a special emphasis on seating comfort such as the Enora, Kali, Soft&Soda or Sweet25. The lighter models, such as Moods, are not fitted with the springs, however.
The NOSAG system was adopted when we designed our second model of chair. The aim was to achieve a controlled deformation of the seat for optimum comfort.
The chairs fitted with NOSAG springs are ideal for:
relaxing, reading a good book, while being comfortably seated
providing your customers with the best comfort in a restaurant, a lounge area, etc.