Mobitec's new collections unveiled to professionals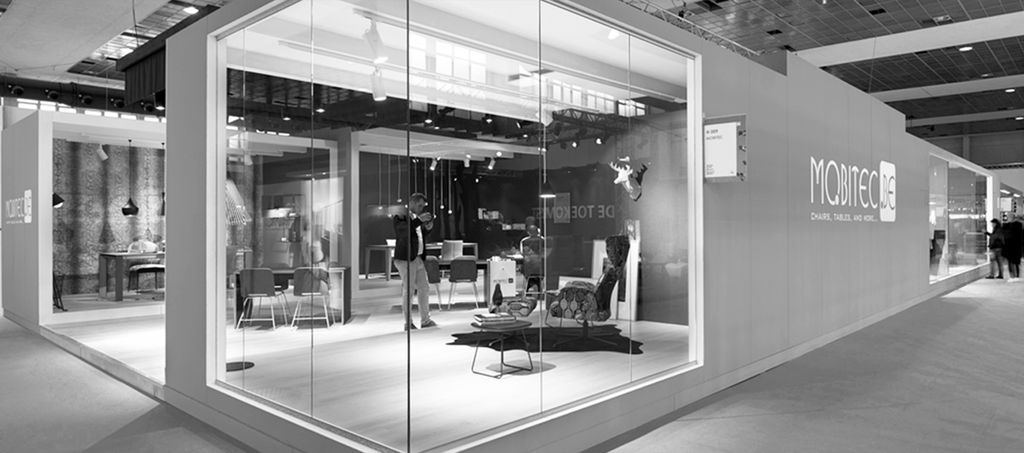 Our trade fair booth is going back to work!
Here is an overview of the trade fairs and events where we will be meeting up with furnishing professionals in the coming weeks.
With trade fair season fast approaching, Mobitec is putting on its finest clothes! These events, which are open only to professionals, are the perfect opportunity to unveil our new collections to the furniture industry. It is the first crucial step before unleashing new products in our dealers' stores.
In addition, attending these major events is also an opportunity to discover the new trend in design and innovation and to stock up on inspiration.
Here is an overview of the events we will be attending in the coming weeks.
From 5 to 8 November 2017: Brussels Furniture Fair
The Brussels Furniture Fair, which has been held at Brussels Expo every year since 1937, is one of the largest professional trade fairs of the European furniture industry.
The trade fair is a networking event for furniture manufacturers and traders. In 2016, 268 exhibitors from all over Europe gathered to present their collections in the venue's 66 000 m².
Mobitec will once again be attending this international event this year. We will be giving a sneak peek of our brand new collections: Margaux, Pure and London.
Location of the Mobitec booth: Hall 4, booth 309 More information available on the Brussels Furniture Fair's official website: www.meubelbeurs.be.
From 15 to 21 January 2018: IMM Cologne
We are going back to IMM Cologne, the international trade fair that unveils the latest trends in design furniture and interior furniture every year.
We will be unveiling new models of tables and chairs that will be joining the iconic Moods collection.
Location of the Mobitec booth: Hall 10.1, booth C028 More information is available on IMM Cologne's official website: www.imm-cologne.com.