Vivalife fabrics: durable, cleanable, sustainable and colourful!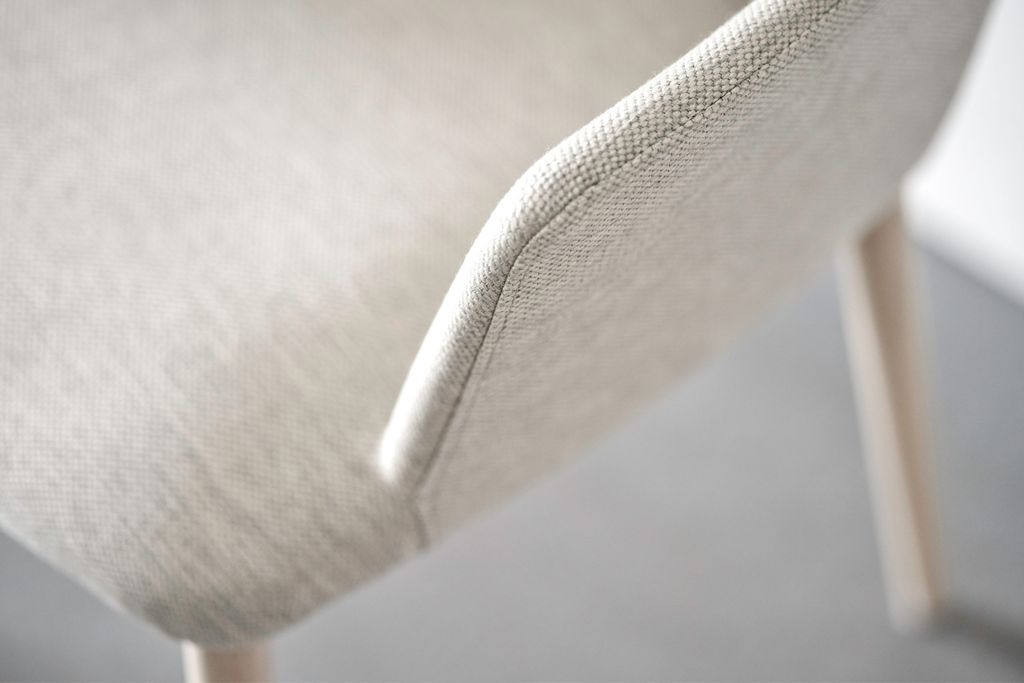 Opting for beautiful chairs upholstered with fabric – yes! Worrying at the thought of staining or damaging them – no!
Eco-friendly, party-friendly and child-friendly, Vivalife fabrics are the perfect ally for interiors that are full of life.
At Mobitec, we have always put together our catalogue of coverings taking into consideration both their aesthetics and a series of practical criteria. You do not buy seats to display them in a museum: they are intended for everyday use. And it is crucial for us that you be able to enjoy your chairs for as long as possible.
A good covering must therefore be strong, of high quality, durable and made of materials that are not hazardous to health. For all these reasons, we decided some time ago to add the Vivalife fabrics to our catalogue.
They perfectly meet all of the above requirements!
Vivalife: their strengths in a nutshell
Eco-friendly
What first attracted us to Vivalife was the durable nature of their fabrics. These Oekotex-certified fabrics are made of recycled fibres and are also entirely recyclable. They are produced without water, unlike other synthetic fibres which require up to 85 litres of water to manufacture 10 metres of fabric!
In addition, the Vivalife fabrics are produced locally by a Belgian company, Ter Molst, further reducing the carbon footprint.
Stain-friendly
A spill? In most cases, you can simply soak up the spill using absorbent paper and then wipe the fabric with a damp cloth to remove the stain.
Several different methods are recommended for removing deeper stains, as explained in the video below. If you opt for a removable seat cover, you can also machine wash your Vivalife seat cover at 30°.
Child-friendly
They could also be called "health-friendly": the Vivalife fabrics do not contain any PFC, chemical compounds that are harmful to the environment and health, which are unfortunately found in many everyday objects.
In addition, they are particularly comfortable and soft!
Party-friendly
Strong and durable, the Vivalife fabrics are particularly resistant. In other words, no need to hide your nice chairs and your favourite armchairs when a group of friends comes over.
Even should an accident occur (a wine or pizza stain can easily happen!), the Vivalife fabrics are easily washable, as we explain in the video below.

Also for professionals!
Although all of these characteristics make the Vivalife fabrics the perfect choice for the home, they also make them very interesting for professionals!
They can be particularly useful in the hospitality sector for which keeping fabric seating in perfect condition is both particularly important and sometime quite difficult.
Thanks to their technical characteristics, the Vivalife fabrics help to save precious time usually devoted to cleaning seats, while maintaining an impeccable aesthetic appearance!
Let yourself be inspired…
To give you an idea of the appearance of the Vivalife fabrics, here is a small selection of Mobitec seats with a Vivalife covering.
We offer two series of Vivalife fabrics:
Vivalife Berry: these fabrics have a larger mesh, giving them a more textured look.
Vivalife Mango: these fine-meshed fabrics have a smoother look.