"Living must become so attractive that we can cherish furniture as heirlooms again"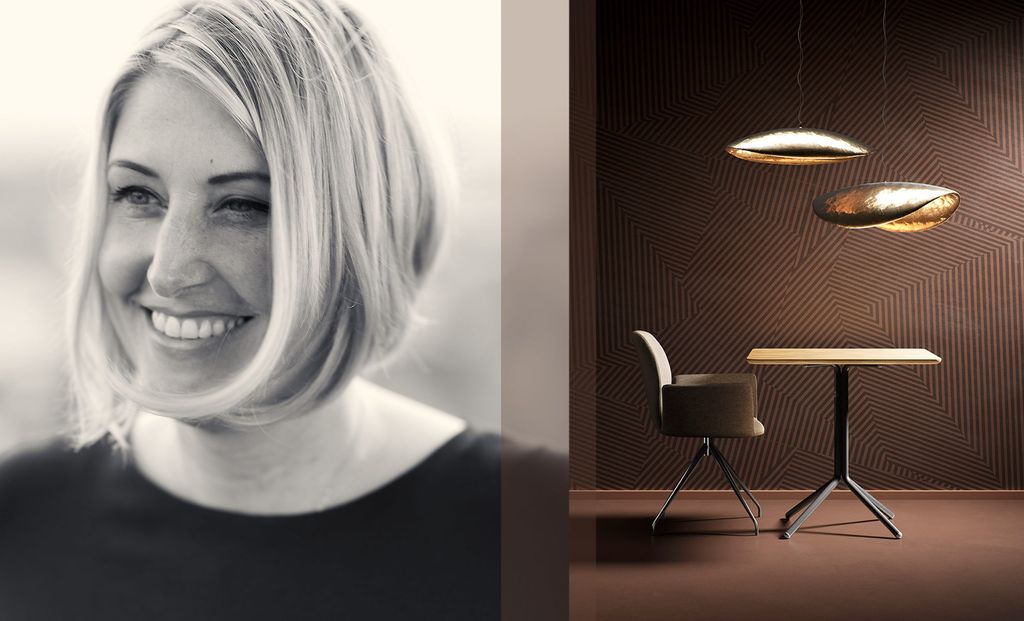 Interview with Katrin de Louw, interior designer and founder of COLOR NETWORK
She describes herself as a restless, perfectionist and creative strategist. In our interview, however, we found Katrin de Louw to be a cheerful interior designer who has been passionate about her job since day one while being able look into the future also – at least as far as the trends in the interior design industry are concerned.
Mrs. de Louw, how does one become a trend expert?
I had a strong intuition for what is beautiful and what has a future already at the beginning of my career. I then suggested products and materials to my customers which often made it to the market several years later and frequently turned out to be great hits. I still had little experience and my innovative or creative ideas were often met with bemusement.
But then I became more involved in professional trend scouting and statements from my customers such as "I now see something on the market that you told us about 5 years ago" became more frequent.
Today with 23 years of experience in the industry under my belt, I know how to scan different markets for trends and work together with agencies and futurologists. But one thing has always remained the same: trust and confidence in my good feeling and antennae for the needs of people – society and those I work with alike.
What are the most interesting trends you see on the market at present?
The concept of "trends" is extraordinary complex in and of itself.  There are short-term fashion terms as well as long-term changes in society that determine our demand on the market. Technological advances create new opportunities and market leaders dictate our taste.  That is why I particularly enjoy drawing inspiration from young, up-and-coming designers all over the world, observing what drives them, and how they make things happen.
What I can see in the market right now is that trends are becoming increasingly unimportant. Manufacturers would rather not hear this, because many are still focusing on selling their products quickly and in ever new versions. I nonetheless believe that we should all strive for more conscious consuming, towards high-quality, environmentally friendly products, and to see an investment in furniture and furnishings as an appreciation of the craft.
Good living must become so attractive that furniture is cherished as heirlooms.
There is still a long way to go, but the movement is there – not least because of the COVID-19 crisis, which has confronted many end consumers with their consumption behavior.
You are not only an experienced interior designer but also the founder of the trend consulting agency TRENDFILTER. What does your daily business look like?
We work with our team in three different business areas:
TRENDFILTER advises companies on design, product development, marketing and strategic market positioning. We have even received two awards this year on this front: the Red Dot Award and the German Design Award.
Our second main pillar is Servicepoint A30, an event forum where we organize workshops and provide small event formats on all important interior trend themes.
And last but far from least, in 2020 we launched the COLOR NETWORK, an online platform on which renowned manufacturers commit themselves to more environmental awareness in the form of product transparency while joining forces annually to create a sustainable color concept.
Mobitec is also part of the COLOR NETWORK and we are really looking forward to working with them. How did the idea for this project come about?
Midlife crisis (laughs). But joking aside, those who are successful in the long term also think about how they can work for a better future.
Given the current abundance of furniture and materials, hardly anyone knows where what comes from anymore. I wanted to use our power and know-how, both from the industry and from craftsmen and architects, to create transparency for customers: where do the raw materials come from, where and how are they processed, how is the furniture packaged and transported, and what lifespan and recycling possibilities can be expected.
The manufacturers who are members of the COLORNETWORK disclose this transparency via the "Sustainability Statement", whereby they become aware of their weaknesses and are encouraged to improve further in terms of sustainability – and it works! It is precisely this network that revamped under a new Sustained Color each year and is mutually.
Tell us more about the Sustained Colors and their advantages!
Let's take the Sustained Color Nr.1 "be rooted" for instance. This sustainable color concept in deep, earthy brown is a genuine combination wonder. It does not push itself into the foreground, but has a rather supportive effect while still exerting an influence on our mood. Due to urban restrictions on living situations, single-color furnishing concepts are ever so efficient and popular because they give rooms more space and a feeling of peace and quiet.
By way of contrast to the "Pantone color of the year", we would rather create a "sustainable color of the decade". In this color all manufacturers – whether they make kitchens, floors, upholstered furniture or wallpaper – can then design their own products and will be listed as a reference. In this way the cooperating partners can offer their customers first-class service through comprehensive color concepts and recommendations, while great projects can also arise between them.
This is why Mobitec has created in particular its iconic Moods#95 chair with a fabric in Mango Chocolate as a reference for the "be rooted"-color – a  perfect combination of sustainable materials and modern design.
What made you decide to work with us?
I think Mobitec is a great furniture manufacturer with incredibly beautiful, high-quality products and a fine style and level of innovation.
But much more important for me was the fact that I like your team very much, and it is obvious that you live the COLOR NETWORK and are fully involved. Because I always say: we work for people, not for companies. That's why the cooperation with Mobitec is a great partnership for the COLOR NETWORK!