EPIC chooses Mobitec to furnish its new offices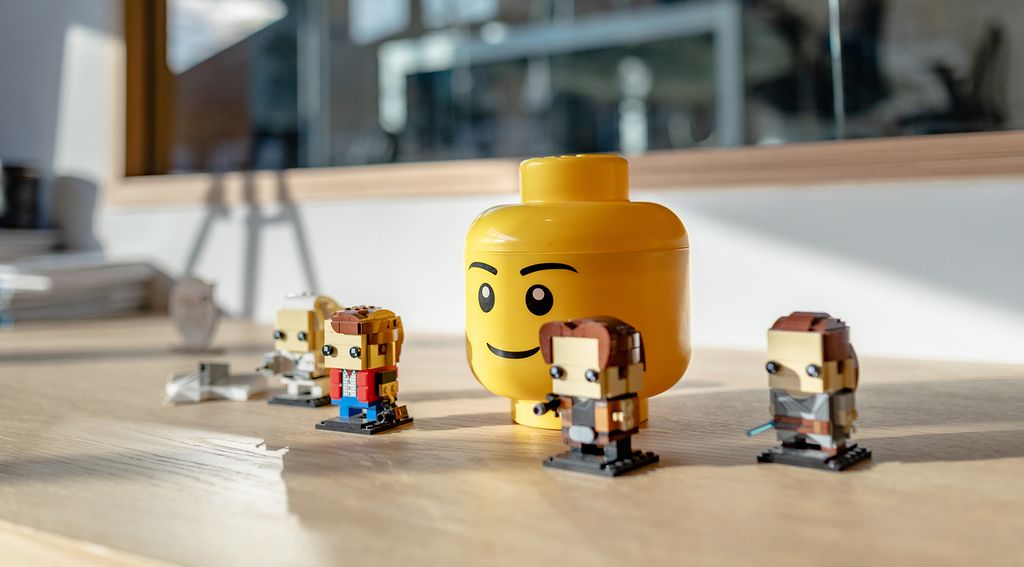 Moods chairs on casters, Lena seats and a beautiful MOOD oak table furnish the new meeting rooms of the Liège-based web agency, in a "feel at home" atmosphere. We paid them a visit…
Well-known in the Belgian digital landscape, the Liège-based EPIC agency is a long-standing partner of Mobitec. The website you are currently visiting was created by them! For once, it was our turn, with the help of our distributor Berhin, to contribute our know-how to an IRL* project: fitting out EPIC's new headquarters.
*(in real life)
Light, calm and conviviality…
… these three words sum up the atmosphere that emanates from this beautiful 700 m2 space, located in the Saint-Laurent district of Liège. "Light is really an essential component of the place: we wanted it to be present absolutely everywhere," confirmed Benoît Rondeux, co-founder and manager of EPIC. This light alone represents a nice change for the agency and its clients, since the meeting rooms at its previous address were located in the basement.
Another essential point of attention: noise management. "We work in an open space office, but together with certain profiles, such as developers, who prefer to work in silence," explained Benoît. Carpeting on the floor, Rockfond false ceilings and acoustic panels create a muffled atmosphere that is conducive to concentration.
Finally, this new workspace is distinguished by a delicate balance between conviviality and simplicity: "The idea was to create an atmosphere halfway between the office and the home. To achieve this, we didn't hesitate to use oak, lighting and colours that are usually found in private interiors," explained Benoît.
Mobitec, an obvious choice
One of the methods used to preserve the brightness of the white walls and ceilings without creating a cold atmosphere involved opting for chairs with fabric coverings. Benoît: "Mobitec was the logical choice: of all the brands we have worked with in terms of decoration, it is the one whose products are perfectly in line with our aim to achieve a balance between office and home atmosphere. We selected a few models together with Berhin, our partner for purchasing and selecting the furniture."
As a result, almost all the visitor chairs in the meeting rooms carry the Mobitec label. Moods chairs with black metal legs and castors, "for comfort and support without the formality of conference chairs", as well as turquoise and mint green Lena seats. "Lena is a personal favourite", said Benoît. "For me it is the best padded business chair in the Mobitec catalogue. Visually it has a great line, it is very comfortable and also very manoeuvrable thanks to the space between the backrest and the seat."
A MOOD T1 with rounded edges was also selected: "We opted for oak, a wood species that is more common in private homes. Integrating it into a professional space also creates a sense of conviviality."
A collaborative project
For EPIC, this move is the culmination of a long project. The agency bought the entire 2,500 m2 building, together with two other developers, and has therefore been involved since the beginning of the works.
"We called on the Liège-based architectural firm R9 to assist us with the renovation. Julie Xhauflaire was given the task of decorating and fitting out the offices," explained Benoît. It should be noted that before EPIC, Benoît co-founded the Quatuor decoration and design furniture shop and was therefore able to contribute his expertise in the field of interior design to the project.
With these new offices, EPIC has given itself the means to continue its growth, ensure the comfort of its teams and reaffirm its roots in Liège. But this new space is more than just a place to work: "Since our business is digital and intangible by nature, our offices are a way of representing who we are and what we do in a tangible way," said Benoît. "Furthermore, in recent years, we have increasingly emphasised interaction with our clients by organising workshops, co-creation sessions, etc. Our new meeting rooms will enable us to welcome our clients in the best conditions to encourage these reflections and exchanges."
We can't wait to discover the good ideas and beautiful projects that will flourish in this new space!
The models chosen by EPIC