Furnishing a bar or restaurant is an art form in and of itself!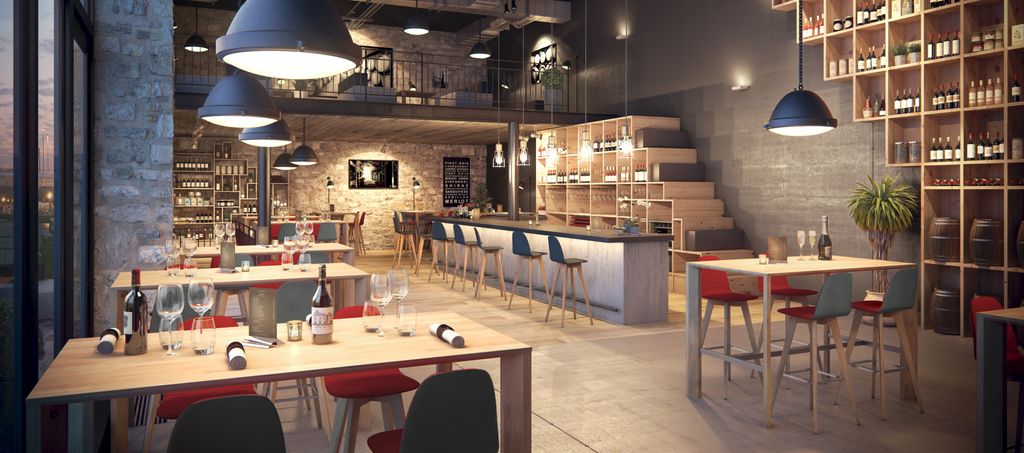 Although choosing the right tables and chairs to decorate a private interior can be a headache, furnishing a restaurant or a bar can be even more difficult!
If there is a sector in which choosing the right tables and chairs is of paramount importance, it's the hospitality sector. Beyond their functional nature, the tables and chairs are a reflection of the establishment's personality. They may seem mute, but tables and chairs truly communicate with customers!
This secret language was mastered to perfection by interior designers who have made interior design their job, like Nadine Kaldenbach. We asked her about what must be taken into account when furnishing a bar, a restaurant or a coffee shop.
Tables and chairs for a bar, a restaurant or a coffee shop must be carefully chosen…
"Several things have to be taken into account: aesthetics are important, of course, because they contribute to the atmosphere in the establishment. However, practicality is also of capital importance. For chairs, for instance, maintenance constraints must be taken into account when choosing the type of covering.
It is also important to take into account the habits of the customers. Owners of pubs where there is a lot of movement will prefer a lighter and easily stackable chair. However, the same choice will not be made for a gourmet restaurant in which you spend 4 hours at the table!
Finally, acoustics are important too. In a closed space, opting for materials that absorb sound can be a strategic choice."
Beyond logistical considerations, there is also the restaurant's personality.
"The type of chair used will have a direct influence on the restaurant's personality, on the image it projects. It is possible to create a feeling of cosiness and comfort by opting for bench seats and by creating small spaces. Or you can focus on openness by opting for a large table shared by several customers."
What advice do you have for establishments looking to renew their furnishings?
"Changing a restaurant's or bar's furnishings can give an establishment a new lease of life. After 10 or 15 years in the same setting, people desire change. Change can also show an establishment's desire to take a new direction or a change of management.
Whatever the circumstances, it is important to take into account existing customers and the new target customers. This is where an interior designer's experience can bring added value."
What are the main trends in terms of furnishing restaurants and bars?
"There are no longer any limits as regards colours and styles. It's all very open. The current trend entails playing on contrasts: in terms of colours but also in terms of materials. "Warm" natural materials such as wood or leather can be combines with "cold" materials such as metal or concrete. Anything industrial is also very trendy."
And why not have Mobitec furniture in your restaurant?
We offer many collections that will perfectly meet the specific needs of the restaurant sector. Our strengths?
Style, comfort, quality and freedom of choice in the finishes and materials.
Discover our collections of tables and chairs for the restaurant sector.