Buy local for your home too!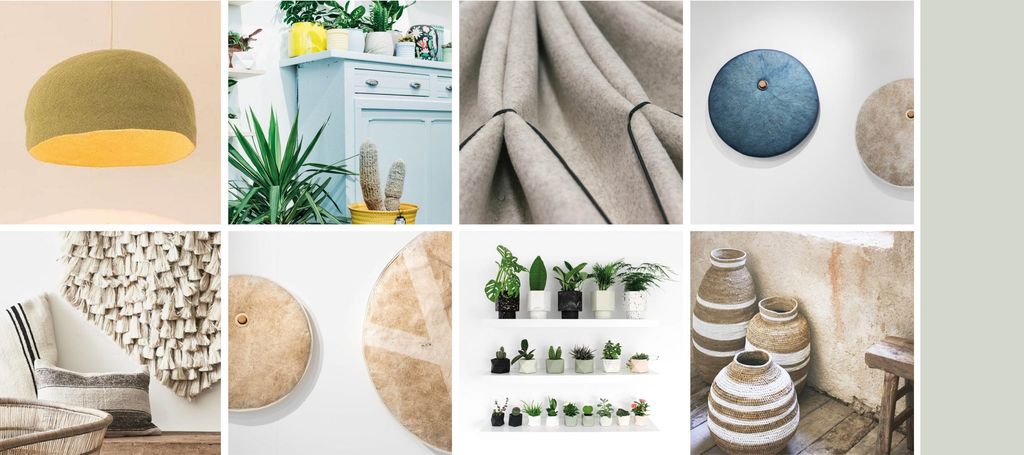 Many of us believe that buying local and seasonal fruits and vegetables is the way forward!
However, buying local is not something we tend to consider when making purchases for the home (furniture, decoration, crockery, etc.), and we too often tend to turn to the standardised products sold by big brands.
However, buying durable and quality products pays off in the long term. What if we changed our outlook?
The COVID-19 crisis served as a stark reminder: we urgently need to review our consumption patterns. At the same time, many local businesses and artisans need consumer support more than ever to bounce back from this difficult period.
The BeauMatos campaign
In this context, Fedustria, the Belgian federation of textile, wood and furniture companies, has launched a major campaign to showcase the products of Belgian furniture and interior design brands.
The aim is to show Belgians that there are a multitude of trendy local brands and products! To do this, they set up a website where you can find Belgian brands to furnish every room in the house.
Simply visiting the website reveals the diversity and quality of the products on offer! One thing is clear: there is nothing to lose in terms of quality by buying Belgian, and our products have nothing to envy those of established big brands in terms of design and originality!
Our favourite brands for buying local
Inspired by this initiative, we wanted to introduce you to Mobitec's favourite brands and products through a series of articles.
Today, we will be starting off with brands and shops of decorative objects. We particularly like them for the quality of their ranges, their approach and their authenticity.
It is usually when we set up our trade fair stand that we discover these gems, simply because their products fit in perfectly with the concept of the year and nicely complement Mobitec's products.
Couleur Locale
"Bring the world to your home" : Couleur Locale's slogan says it all!
At Couleur Locale, you will find an eclectic and refined selection of furniture and decorative objects from all over the world. Unique, handmade, recycled or made from natural, ethical materials, these unique objects all have a story to tell. And you don't have to travel to find them!
Ruth and Hendrik, a couple with a passion for travel and interior design, created this project. They met during a trip to Djibouti! Ruth was then a veterinarian and she finally left her practice to embark on the Couleur Locale adventure with Hendrik.
Their discoveries served as inspiration for us when designing our stand for the 2020 trade fairs!
Visit the Couleur Locale website
House Racoon
This is a project launched by a young couple not lacking in creativity!
Anneleen and Nathan are from Lier and launched their project, House Racoon, in 2017. Passionate about nature, they have created a brand that reflects their values: sustainable, local (the objects are made and packaged in a social workshop in Lier) and 100% handmade. They have committed to planting a tree for each item sold!
They recently opened their first shop in Mechelen, which has been a great success.
We fell in love with their minimalist design objects and selected a few of them to decorate our stand at the 2019 trade fair.
Visit the House Racoon website
Buzzi Space
Specialising in acoustics, the Antwerp-based brand Buzzi Space has focused its efforts on creating furniture that fulfils several roles. Their screens, coloured panels and lampshades can be used to arrange workspaces flexibly, to embellish them and… to reduce noise.
We selected some of their creations in different sizes and colours to decorate our stand at the 2019 trade fair. We were so pleased with them that they are now in our offices!
Jangala
This urban nursery, launched by three friends, is a delight for city dwellers who want to invite nature into their homes. In addition to the concept-store, located in the heart of Liège, Jangala also offers interior greening services for companies as well as terrarium or macramé workshops for creative people.
We called upon their services to bring nature to our 2020 trade fair stand. And we then relocated the plants in our offices, to the delight of our teams!
Romy Design Studio
Romy Di Donato is an industrial designer and founder of Romy Design Studio which specializes in industrial design, product development and space design.
In recent years, she has taken a particular interest in hemp, a plant with multiple properties that lends itself particularly well to the manufacture of decorative objects. 
In fact, she has launched a shop entirely dedicated to hemp, named Marie-Jeanne. Unfortunately, the Marie-Jeanne shop had to close down as a result of the Covid-19 crisis, but the webshop will soon return!
Aquaphyte
Are you familiar with the concept of Kokedama? These spheres of moss on which miniature landscapes bloom are native to Japan.
Adrien Bénard, an agricultural engineer, developed a passion for this little-known art that he discovered by chance during a trip to Tokyo. This is what led him to launch Aquaphyte, whose concept involves adapting the Kokedama to the western world, by working on the quality of the substrate, plants and materials. The company took up residence in the suburbs of Paris.
We in turn fell in love with these original compositions and used them to furnish our 2019 trade fair stand, after which they found their way into our showroom.
Muskhane
While on a mission in Kathmandu for Handicap International, French nationals Thierry and Valérie fell in love with Nepal. Over time, they began to feel the desire to embark on a project to develop the local economic fabric and promote Nepalese craftsmanship.
And thus the Muskhane brand was born. It sells objects made by hand from natural and renewable materials in workshops in the Kathmandu valley. Their range of products, which includes carpets, cushions, lampshades and baskets, is characterized by simplicity and harmony.
We discovered Muskhane at the Maison & Objet trade fair in Paris in September 2019. We chose several of their creations to decorate our trade fair stand and create the restful and timeless atmosphere we were looking for.
Although the items are not locally produced (even though Thierry, Valérie and their children returned to live in Annecy after spending 15 years in Nepal), we were seduced by the social purpose and the authenticity of their approach!