Let's meet Jody Tempels, Showroom Manager at Mobitec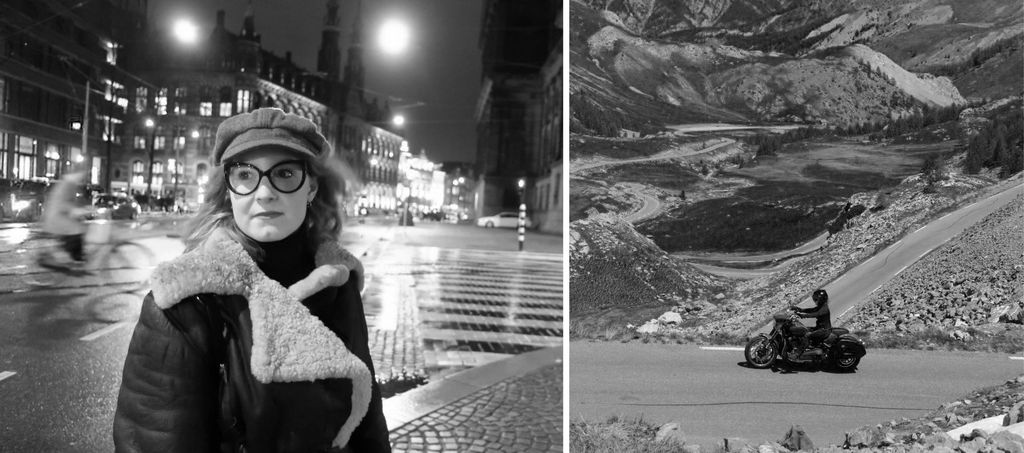 Jody Tempels joined Mobitec in the late summer and is now on hand to welcome you when you visit our showroom.
We met with this new recruit to talk about her atypical career.
Jody Tempels
Education: Apprenticeship in car upholstery

Joined Mobitec: September 2020
Age: 29
Mother tongue: German 
Favourite Mobitec seat: the Margaux chairs (not too imposing and very comfortable)
Favourite Mobitec table: the Goa table (for its rugged appearance)
Hobby: motorbikes
Hello Jody and welcome to Mobitec!
You joined the company a little over 2 months ago. What brought you here?
A job offer, quite simply! 😉
I saw that they were looking for someone to conduct the showroom visits. The prospect of being in contact with customers immediately appealed to me, and as I live close by, I decided to apply for the job. After two interviews, I finally got the job and here I am today!
Your professional background in particular helped you to stand out from other candidates. Can you tell us more?
Yes, I trained as a car upholsterer: that is to say, everything to do with upholstering and lining car interiors, as well as covering motorbike saddles. I learnt the trade in Germany, via alternance training (duale Ausbildung) which combines on-the-job training and school.
I then set up my own business. However, in the end I spent most of my time alone in my workshop and I missed being in contact with people.
I then worked several jobs in the hospitality industry and in sales before joining Mobitec.
A car upholsterer, that's a little-known job! What made you decide to follow that path?
Yes, it's an uncommon job, especially for a woman. Moreover, there is no recognised training course in Belgium.
In fact, my father restores old cars and I've always heard him say "I can do everything related to a car except the interior". Those words made an impression on me and, as I love manual work, I thought "why not me?".
Let's talk about your job at Mobitec.
As a reminder, Mobitec does not sell directly to individuals but works directly with professionals or distributes its products via furniture stores.
My question, then, is the following: who visits the showroom?
We get visits from both professionals and private individuals, by appointment only. My mission is aimed more at the latter, since professionals are generally accompanied by the sales representative in charge. However, I may also accompany visits from professionals. For example, I recently met with a customer who was responsible for furnishing a restaurant in the region. He visited the showroom 3 times to make sure that he chose the right fabrics and coverings.
Most of the time, however, I meet with private individuals who wish to discover our products and materials in person and not through catalogues or our website. In our showroom, they can discover, touch and test our different models. I guide and advise them through all the possible customisation options.
My aim is for customers to leave the showroom with a smile after having had an enjoyable visit. Choosing a new dining room, for example, is often made into a family outing. It's a significant investment that deserves to be carefully considered while having the feeling of being properly taken care of. I like to guide clients to help them find what really suits them, both aesthetically and practically.
What are your other duties apart from conducting visits?
I spend a lot of time answering questions and requests from private individuals by e-mail. In addition, I take advantage of visits to the showroom to compile statistics on our end customers. Previously, Mobitec had little contact with them. The showroom is really an opportunity to get a good idea of the needs and expectations of our customers in order to meet them even better.
After that, little by little, my job will be extended to include new tasks, but I am still at the very beginning. It also took me some time to get to know the Mobitec collections, the materials, the customisation options, and more.
I understand that you are a motorbike enthusiast and the proud owner of a Harley Davidson. Can you tell us about it?
Yes, I have been riding motorbikes since the age of 18, and I've been riding a Harley for a year and a half now. It was my partner who converted me because he really likes the brand!
We have been going on motorbike holidays for years: we choose an itinerary, pack our bags and go. We sleep in a different hotel each night, and the scenery changes every day. The ride is literally the trip.
Has one trip in particular stayed with you?
Last year, we travelled to the Alps in France. The weather was beautiful and the landscapes were magnificent. I especially remember the colour of the mountain lakes.
Beautiful memories!
Want to visit our showroom?
Our showroom is accessible by appointment, from Monday to Friday, during business hours.