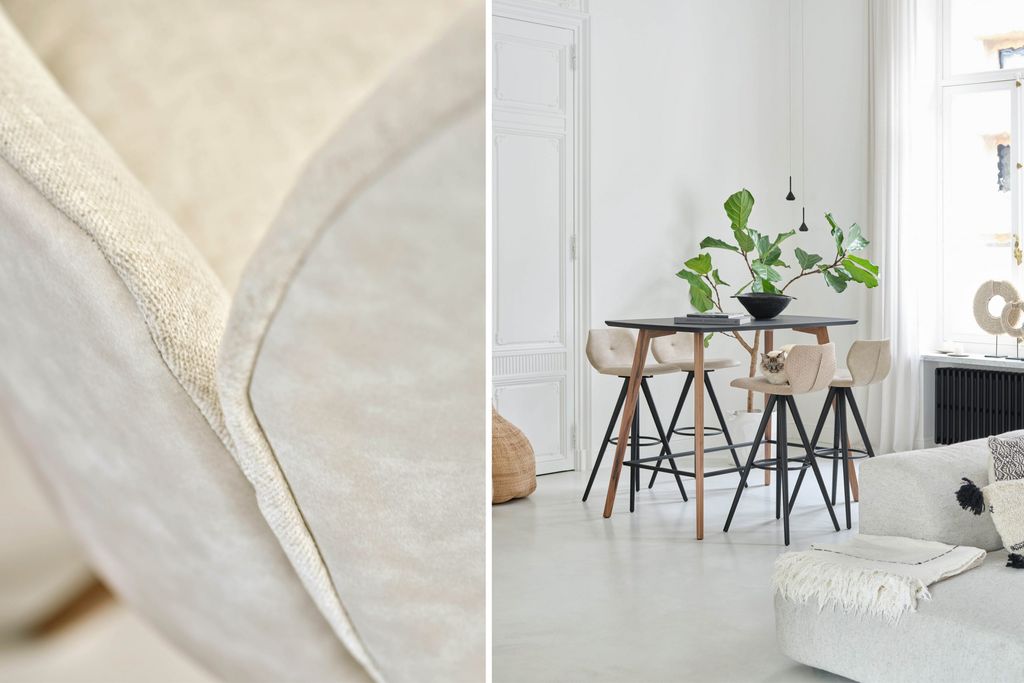 Among all our products, the Moods chairs are those that come in the greatest variety!
There are dozens of models and a multitude of customisation options. Recently, a few new products have been added to this already rich collection.
These new items concern specifically the second generation of Moods, the Moods'16 collection.
New types of feet, new shells, and a number of new stool models. Here is a brief summary of the new products.
1. New feet
In early 2020, the Moods'16 collection was expanded with three new types of legs:
a wooden central base available as in fixed or swivel version;

a metal base with 4 legs deployed at the 4 corners of the seat
(an alternative to the previously available "spider legs" configuration);

a

metal base with castors, ideal for office chairs
(tip: the colour of the legs can be customised, although the castors are always black).
2. The padding that makes all the difference
The most iconic of the Moods chairs is undoubtedly the Mood#91 / Mood#95.
Two new variants of this model are available:
the Mood#90, without armrests

the Mood#99, with armrests
The difference between the original models and their variants is subtle: it lies in the padding which is less snug and looser, giving the chair a more comfortable and cosy appearance.
3. High version
By popular demand, high versions of the 2nd generation Moods bestsellers have been added to the collection.
Thanks to these new models, you can now purchase a matching set of Moods '16 seats, such as matching versions of dining room chairs and kitchen stools.
As for the legs, we have opted for a fixed or swivel central wooden base with a circular metal footrest.
Some inspiration…

New products mean more photoshoots!
Pictures of some ideas for settings in which the new Moods chairs will be perfectly at home.  
Draw inspiration from our new Moods catalogue!
Discover the Moods collection on our website!