Let's meet Sylvia Kessels, Accounting Operator at Mobitec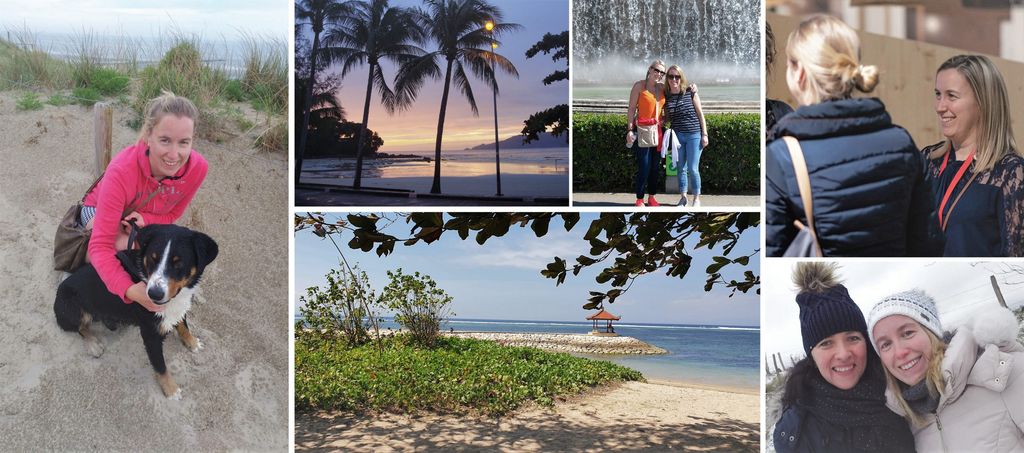 Sylvia began her career in Mobitec's Accounting department as soon as she earned her degree.
15 years later, she is still with us!
Sylvia Kessels
Education: Bachelor of Accounting from Sainte-Marie (Liège)
Joined Mobitec: 2005
Age: 36
Mother tongue: German
Favourite Mobitec seat: the Bolero armchairs
Favourite Mobitec table: the rustic Goa table
Hobbies: travel and carnival
What exactly is your job at Mobitec?
I work in the Accounting department, together with three other colleagues.
It is an all-female department!
More precisely, my job entails managing the invoicing to our customers on the French market. I check that customers receive their invoices and pay them on time.
Mobitec does not work with an external collection service; we perform the entire invoicing follow-up process internally. If necessary, I also send out reminders.
I also record the invoices and payments to our suppliers. In August and September, I prepare the balance sheet and the accounts for the auditors.
How did you land at Mobitec?
Mobitec contacted me while I was finishing my studies. They were looking for recently-graduated accountants from the German-speaking community.
That is how I landed here.
You have been working at Mobitec for 15 years.
What has changed since you first arrived?
The company has grown considerably and new colleagues have joined us. The Mobitec brand has grown a lot too.
In the context of my work, I have noted that the French market has also grown over the past years.
Working conditions have also changed, although they were already very good when I started out here!
We have recently been given the opportunity for increased flexibility in our working hours; this is good for me, as I can start my day earlier and finish earlier too.
In your opinion, what are Mobitec's strengths?
Mobitec's great strength is its ability to adapt its offer to the demands of the market. Every year, we develop new products and our designers keep a close eye on trends and needs.
We are also very close to our customers, and I think that makes all the difference!
Finally, the working atmosphere is very positive and family-like, which enables us to work in excellent conditions!
We have access to a beautiful fitted kitchen for our lunch breaks, a relaxation area with a foosball table and a dartboard. When the weather is nice, we can take a break on the terrace.
Mobitec takes good care of its teams and knows how to thank them for their high-quality work! To celebrate the company's 25th anniversary, for instance, we all went on a trip to Barcelona together.
Can you tell us a little about your life outside of work?
I live with my husband and our dog (an Appenzeller Mountain Dog) ! I take a very active role in organising the Carnival celebrations in Kelmis, my hometown. In addition to the Carnival parade, we also organise shows and themed evenings.
I also enjoy travelling with my husband! Last year, we went to Bali on our honeymoon. We have also travelled to America, Thailand, and more.
Finally, what are your favourite Mobitec products?
Among the new products, I particularly like the Bolero armchairs and the Goa table that were added to the collection this year.
The Bolero collection offers a wide variety of models of armchairs and ottomans, and they are all very comfortable! I like the fact that they are available with a swivelling base.
The Goa table has a very rustic look that had already caught my eye on the old Amazon model. It can also be fitted with an integrated extender, which was not possible on the Amazon. And that is the only reason why I didn't opt for that model two years ago, when I remodelled by dining room.
Which models did you choose?
I opted for a Sheffield table with the extender, and Olivienne chairs with the fabric Reims Turquoise and and a black stitching.
I am very happy with them!