Be A TriGirl - the female triathlon project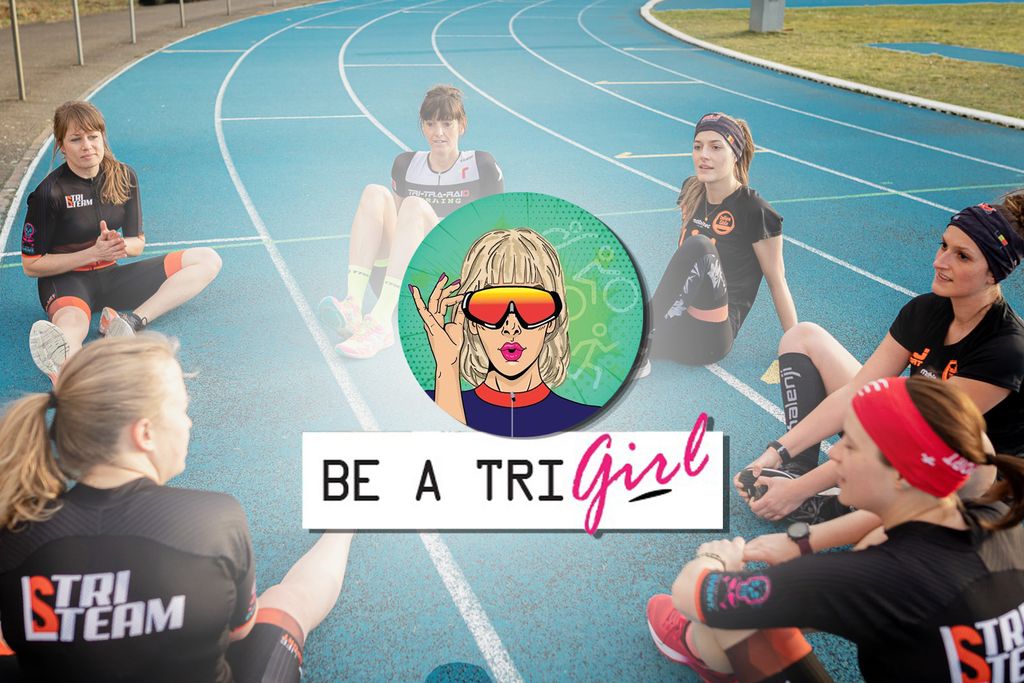 On 24 July, 28 women will compete in the triathlon in Bütgenbach for the first time. Mobitec supports them! Meet Flore Hastir, who is behind the "Be A TriGirl" project.
It all started with a post published on Facebook on 31 March:
"Many women would secretly like to compete in a triathlon but are afraid to sign up.
They believe that it is an insurmountable challenge and that they do not have the skill to compete, they don't have a real knowledge of the sport, the issues of equipment and budget arise, the training load scares them, balancing sport and family life raises questions, the male-dominated clubs scare them… There are many obstacles that prevent them from trying to compete in triathlons.
Being fully intent on supporting these women, we are launching a project to promote women's triathlon. The aim is to help you discover the actual truth about the triathlon, to break down the myth and lead you to a new understanding of this sport.
This year's goal is to get as many motivated and trained women as possible to participate in the Bütgenbach Sprint Triathlon (750 m swim – 21.8 km bike – 5 km run)!"
Photos credit:  Elisabeth Panepinto
A few weeks later, 28 women swam, cycled and ran during a first training session at the Olympic swimming pool of Seraing and at the velodrome of Alleur. The day after this first collective training session, we made a phone call to Flore Hastir, the initiator of the project.
Mobitec: What happened after that first post was published on Facebook?
Flore Hastir: There was a great response! I received dozens of messages and questions just after publishing the practical information. Several prospective triathletes had questions about the level of ability required and needed to be reassured about their ability to participate.
Mobitec: Did the response live up to your expectations?
Flore Hastir: Absolutely! In consultation with the French-speaking triathlon league, which supports the project, we had initially set a limit of 20 female participants. We wanted to maintain a friendly atmosphere, create a close-knit group, and be able to provide the participants with as much personalised advice as possible. Moreover, this is a pilot project so we didn't know what to expect.
In the end, given the number of requests, we sought out and found additional support, which enabled us to expand the group to 28 participants. Thanks to the sponsors, including Mobitec, we were able to remove certain financial obstacles such as the price of the number bib, the licence, the investment in equipment, and more.
Mobitec: What is the profile of the participants?
Flore Hastir: It is very varied! Some have practiced sport since a young age and want to get back into it after having children. Others are already very comfortable in one or two disciplines and want to try a third.
Mobitec: What feedback did you get after this first day of training?
Flore Hastir: Our TriGirls are highly motivated and enthusiastic! We received great feedback, especially on the coaching: the participants did not expect to receive so much personalised advice.
Moreover, the dynamics within the group are great. The participants have created Whatsapp groups to organise specific training sessions outside the formal training sessions.
Mobitec: What have you learned from this project so far?
Flore Hastir: I am delighted with the experience! I started this project because I thought it was a shame that more women were not participating in triathlons. I love sharing my passions and it's a pleasure to see so much enthusiasm. At the end of the day, it is not only the participants who learn things: we also learn a lot from them. It's a real exchange!
Mobitec wishes all the participants in the Bütgenbach triathlon good luck!
If you want to stay informed about the project, follow the Be A Trigirl Facebook page.