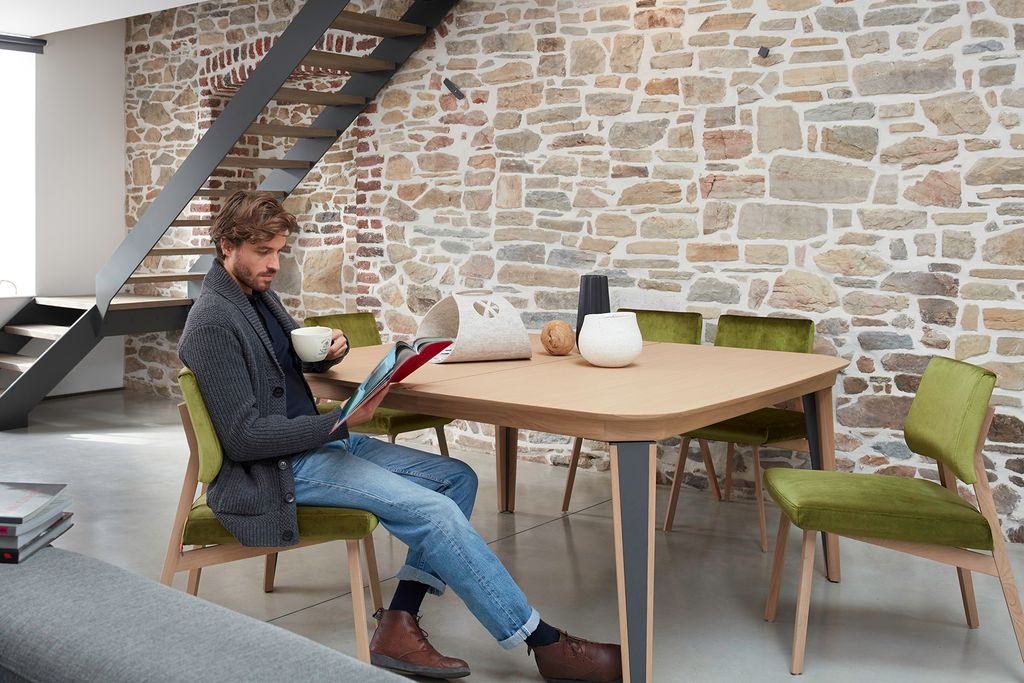 Sleek and functional, the Lindsay chair puts wood in the spotlight.
With its slender and sleek silhouette, the Lindsay chair is clearly playing around with the codes of Scandi design. From the armchair to the barstool, through the dining room chair, this collection features a full range of matching seating solutions.
Thin volumes, an opening at the back, long trapezoidal feet connecting the backrest to the ground, ultra-thin armrests: every one of the Lindsay's features creates a general impression of lightness. Nothing in its design is superfluous, everything is essential.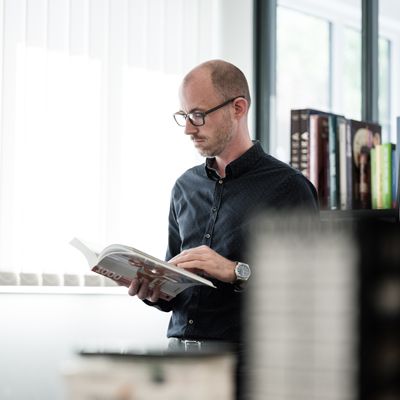 The designer
Pierre Wegnez
Despite its apparent lightness, the Lindsay chair was built to be as solid as possible. Its structure is hewn from solid beech. For the feet, unlike other collections, only beech and oak are available. Walnut was ruled out as it is too fragile for this model.
The chair is assembled using traditional techniques involving glued tenons and mortises. It is reinforced by screws.