Renault
A design company restaurant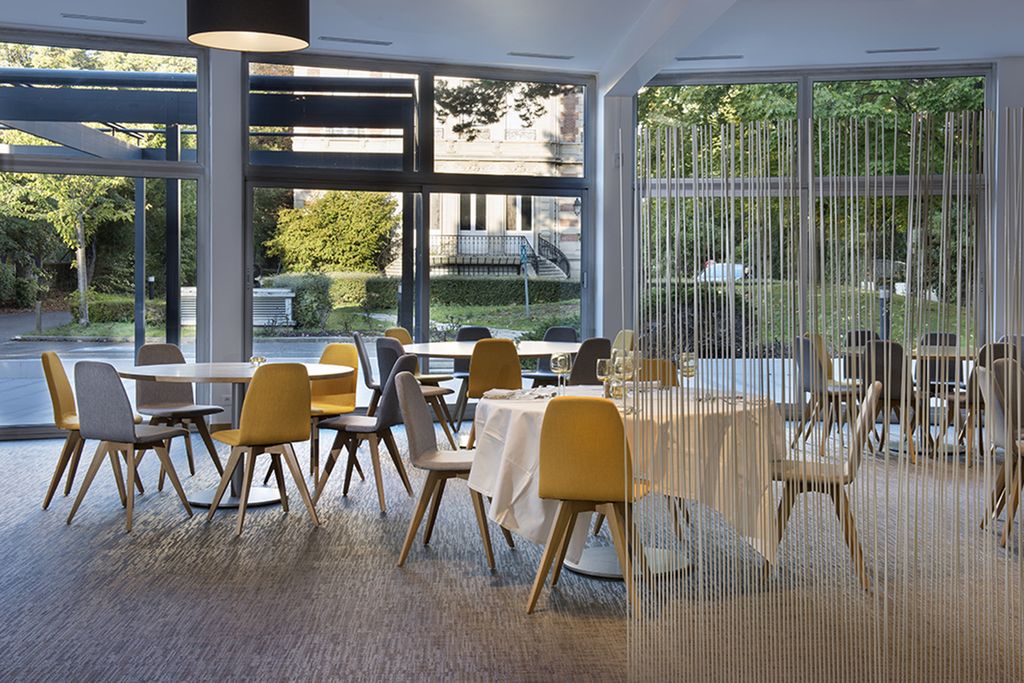 A convivial lunch break with Moods.
Surrounded by greenery, the company restaurant at Renault's French headquarters plays with a refined and colourful atmosphere. Renault offers its employees a relaxing lunch break to help clear their heads.
The Moods chairs in the company's colours transform the shared space into a convivial meeting place. This project by ABC Design prioritises employees' well-being.
Design: ABC Design