Reha Zentrum Oldenburg
A design canteen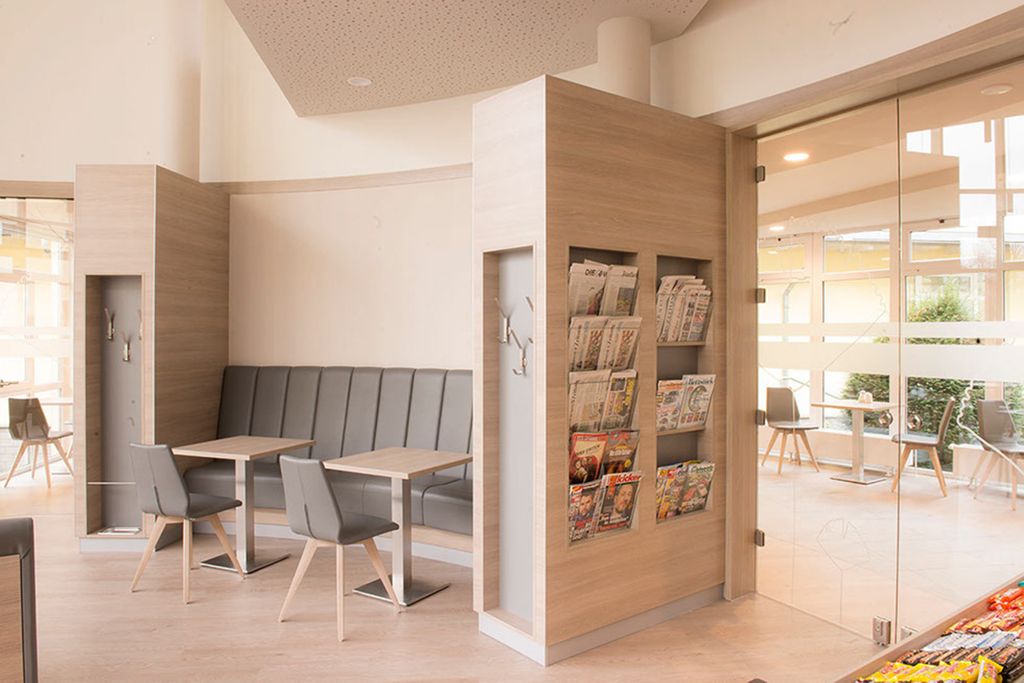 A bright space, a far cry from the atmosphere found in many medical institutions.
The Reha Zentrum is a specialised rehabilitation centre located in Oldenburg in northern Germany. It works closely with the region's hospitals.
Our partner Böschen Ladenbau created a bright and design canteen using Moods chairs with wooden feet which blend in perfectly with the other chosen elements.
Design: Böschen Ladenbau
Reha Zentrum Oldenburg
selected models