NMC
A high-quality trade fair booth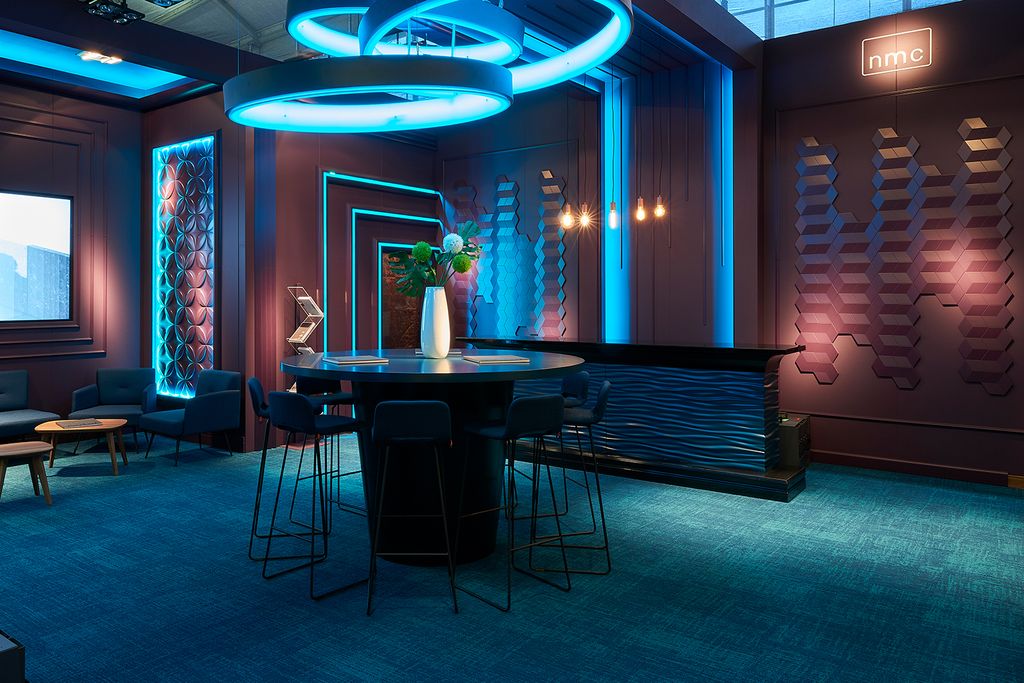 An intimate customer space at the heart of an international trade fair.
The FAF, Farbe Ausbau und Fassade, is an international trade fair dedicated to façade design and interior architecture. Held every 3 years in Munich, it is a major event for professionals in the sector such as NMC which is a leader in the field of synthetic foams.
In order to meet with its customers in an intimate setting conducive to discussions and present their Noël & Marquet brand, the company opted for a cubic booth which included meeting areas. Being both modular and compact, our Gecko seats enabled the small spaces to be comfortably furnished.
Design: Cooperation NMC x Mobitec