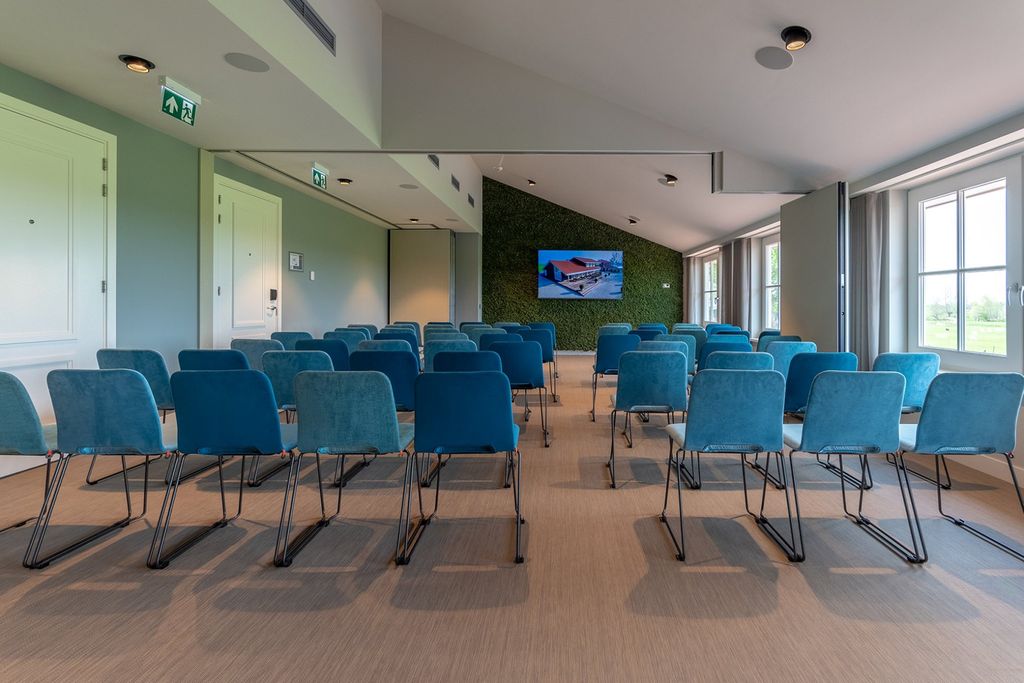 A conference room furnished with Pamp.
Located a stone's throw from Utrecht and Amsterdam, the Buitenplaats Kameryck centre offers companies a space with all facilities in which to hold a conference or a congress surrounded by nature and away from all the hustle and bustle.
Conference attendees will enjoy the comfort offered by our Pamp chairs in a beautiful shade of blue. Easy to move around and arrange to suit the needs of the moment, this collection is particularly well suited for this type of setting.
Design: Kaja