Huize Sint-Anna
A space open to all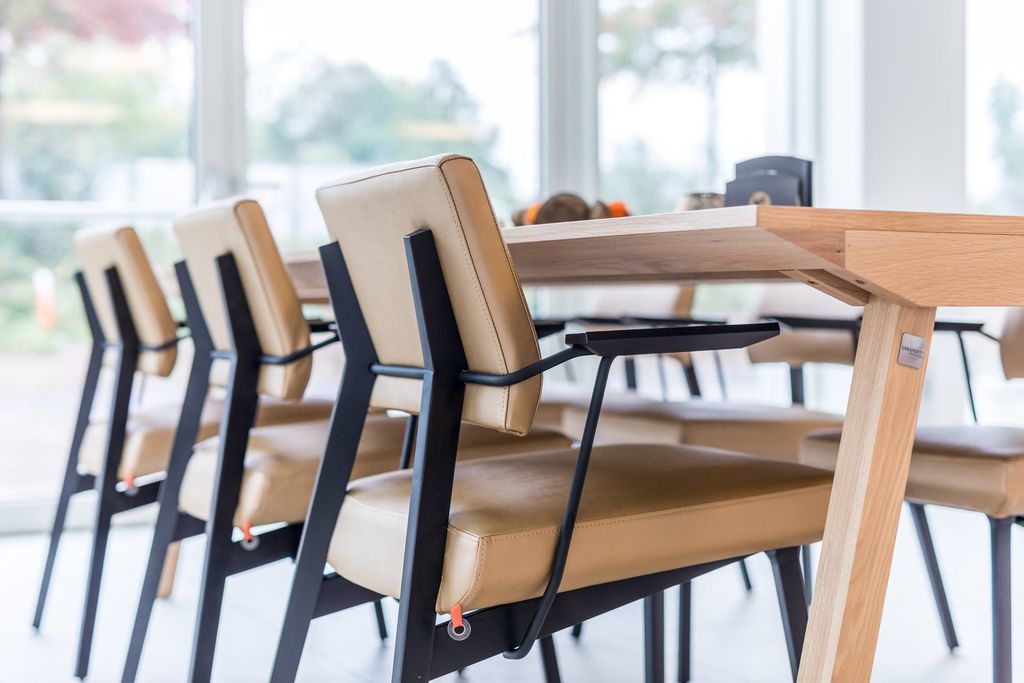 Welcome to the brasserie of the Huize Sint Anna well-being campus!
The "Huize Sint Anna" well-being campus offers its elderly residents a setting that feels like they are at home.
The Lodenaken brasserie located on the campus is a space that is open to all, residents and non-residents alike. The presence of wood, the combination of dark and golden tones and large bay windows create a warm atmosphere in this space.
Our partner Dols C&P selected Lindsay chairs with armrests in golden tones to furnish this space.
Design: Dols C&P