Hotel Métropole
Vibrant yellow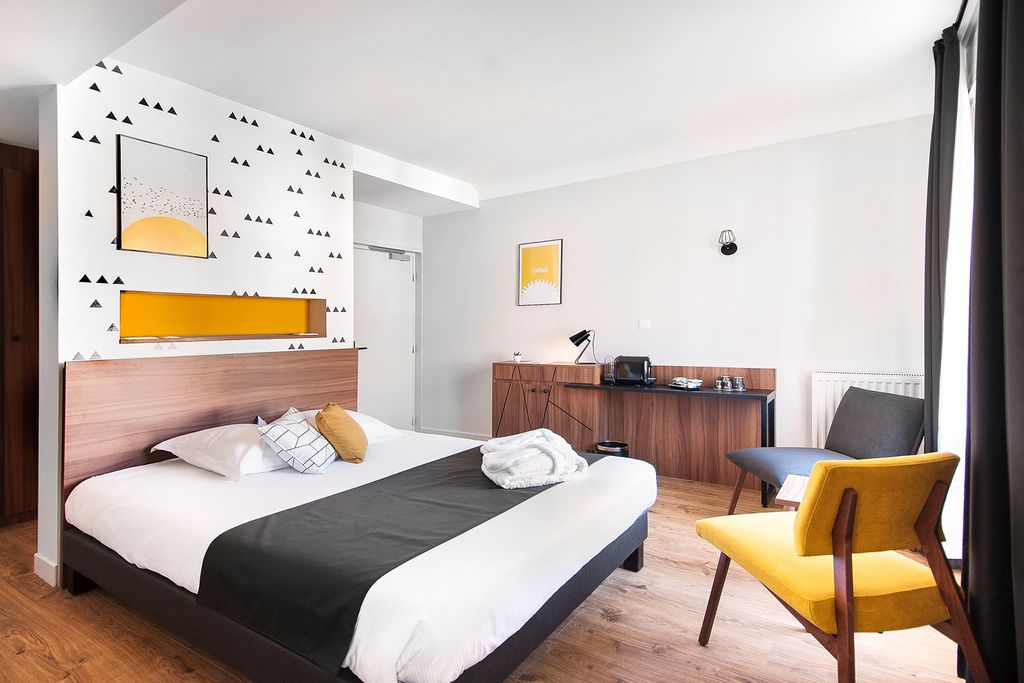 A very trendy colour scheme.
Located in Boulogne sur Mer, the hotel Métropole has 25 newly-renovated rooms featuring Mobitec seats.
The layout, created by SARL Newdekom, combines the warmth of walnut with Lindsay, Soft & Soda and Pamp seats in yellow and dark grey. The colour scheme imbues the hotel with a both warm and stylish atmosphere.
Design: Newdekom
Hotel Métropole
selected models