Chaqkwa Kinepolis
Coffee break before the movie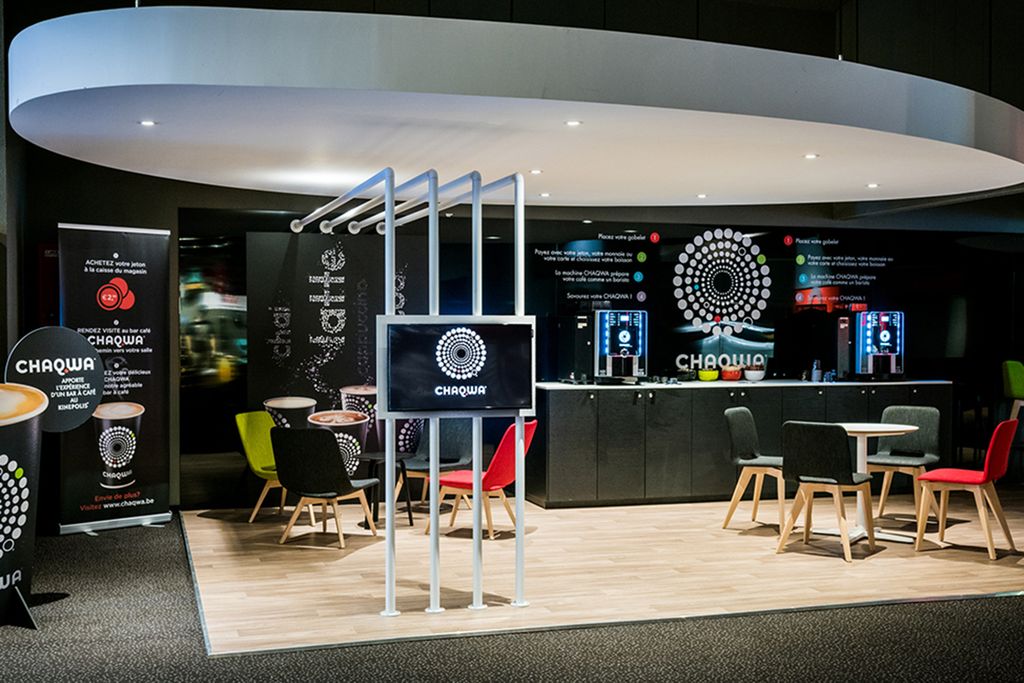 A colourful space in which to enjoy a coffee before the movie.
Developed by Coca-Cola, the Chaqwa coffee corner concept was launched in 2016. These coffee corners have been set up in several of the Kinepolis group's cinemas.
In Rocourt, Braine and Hasselt, movie lovers can enjoy a nice cup of coffee while relaxing on our Pamp chairs in colours matching the Chaqwa brand's visual identity.
Chaqkwa Kinepolis
selected models